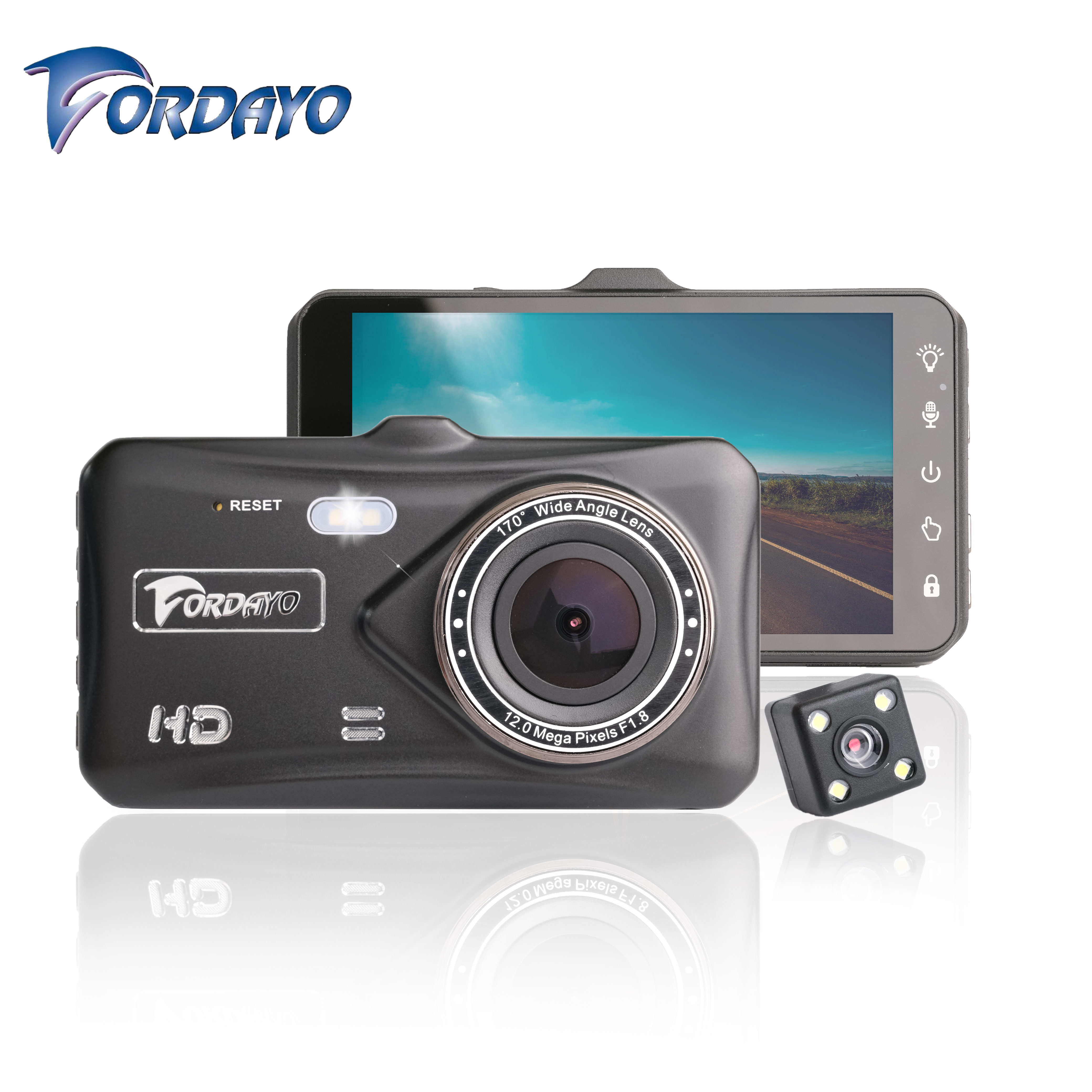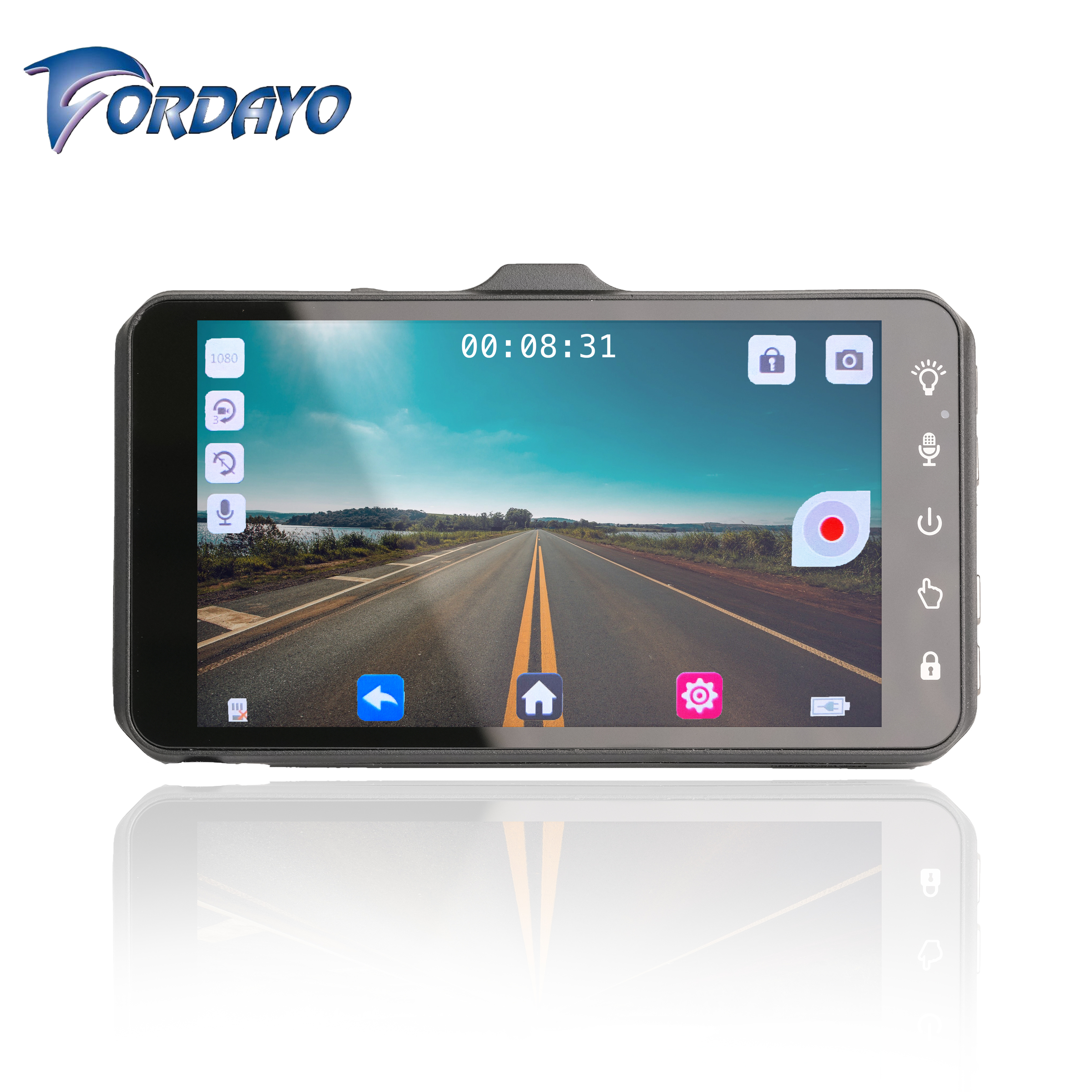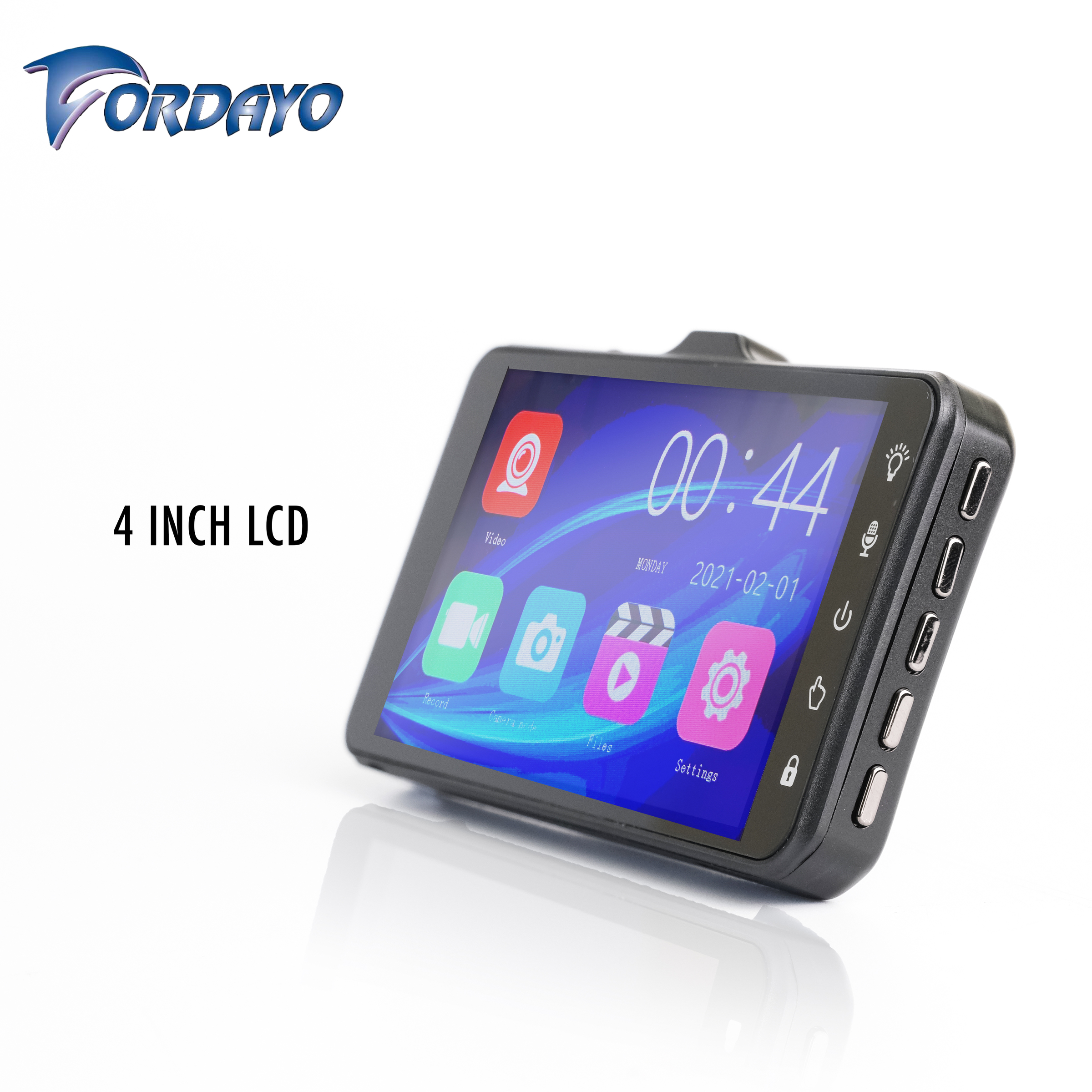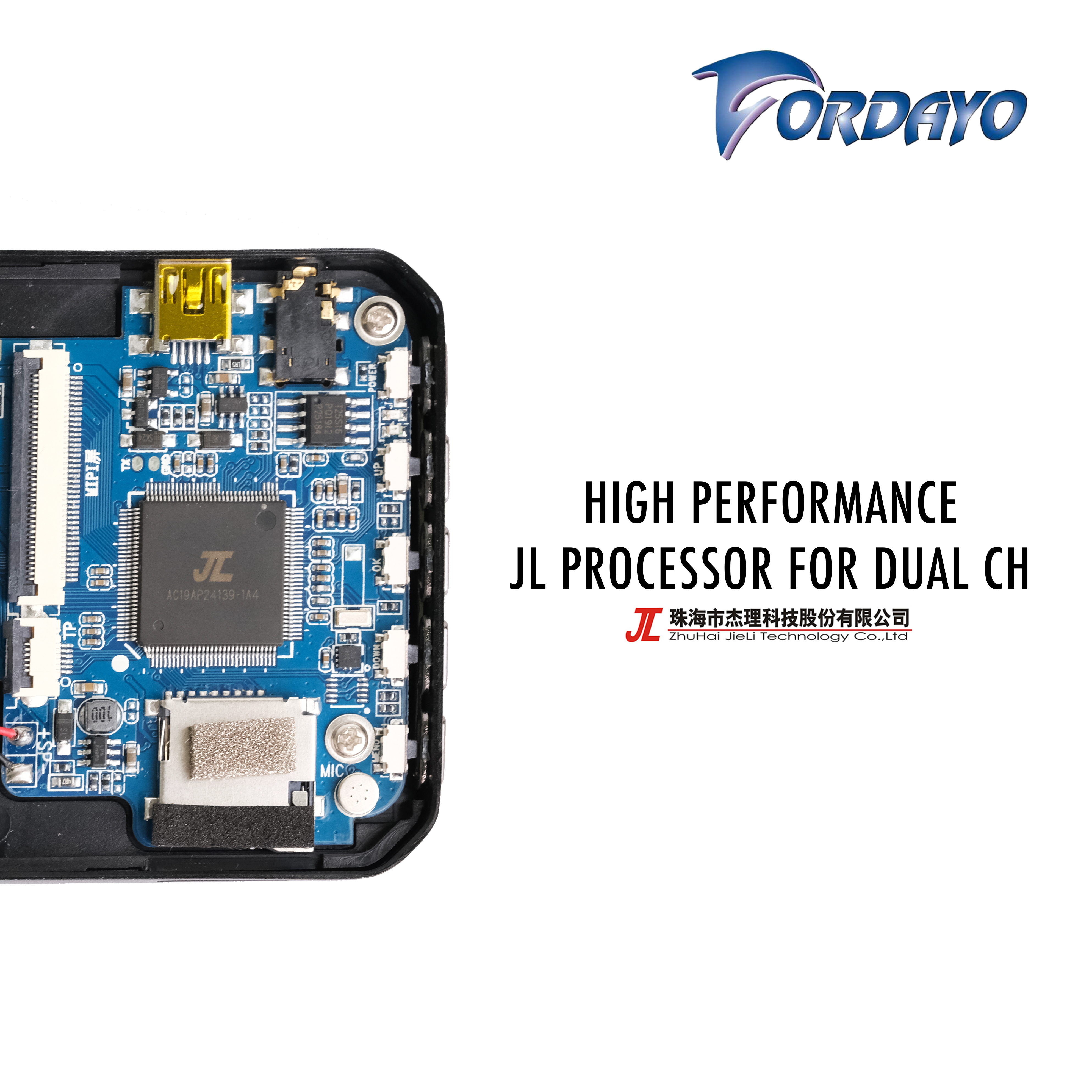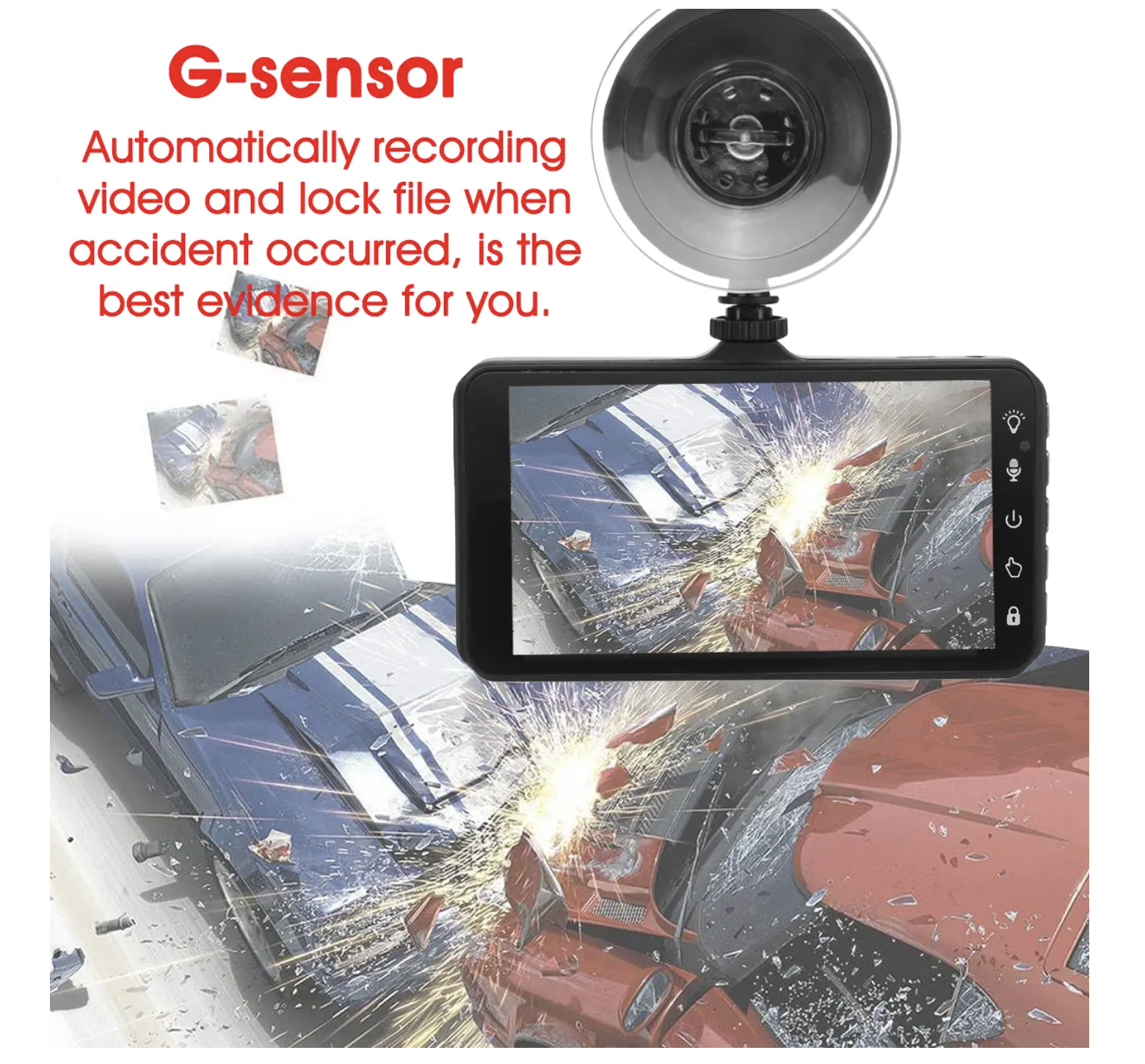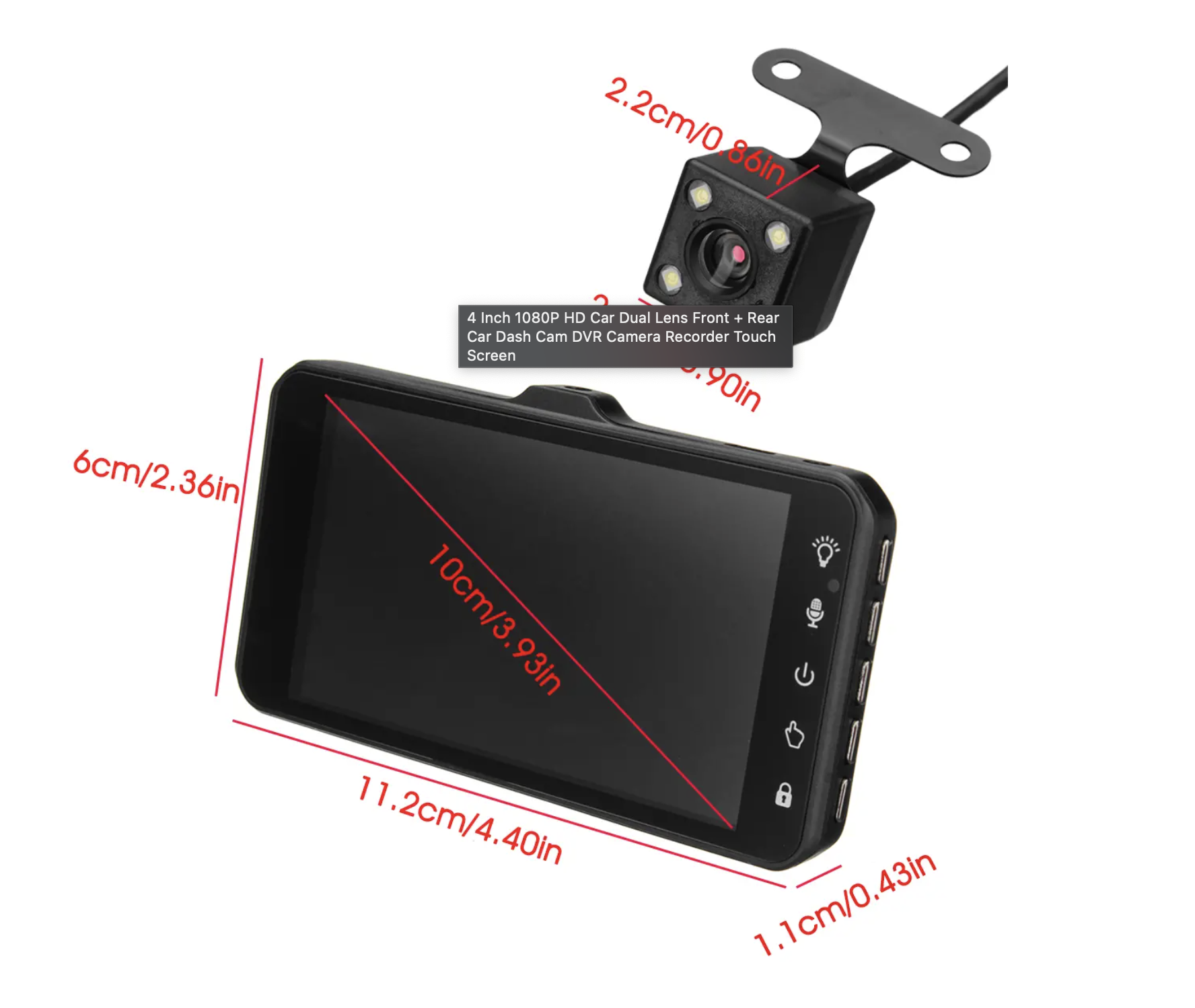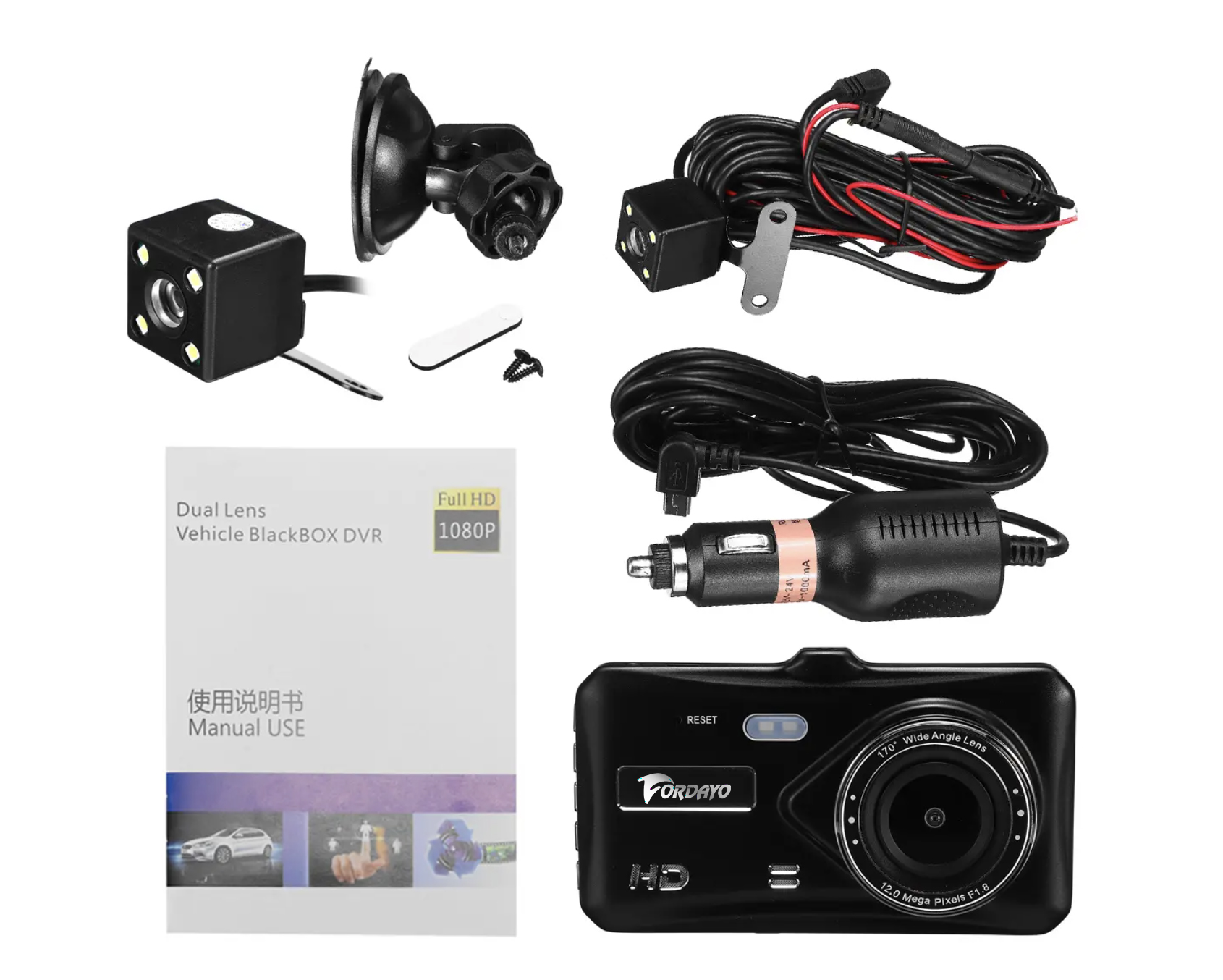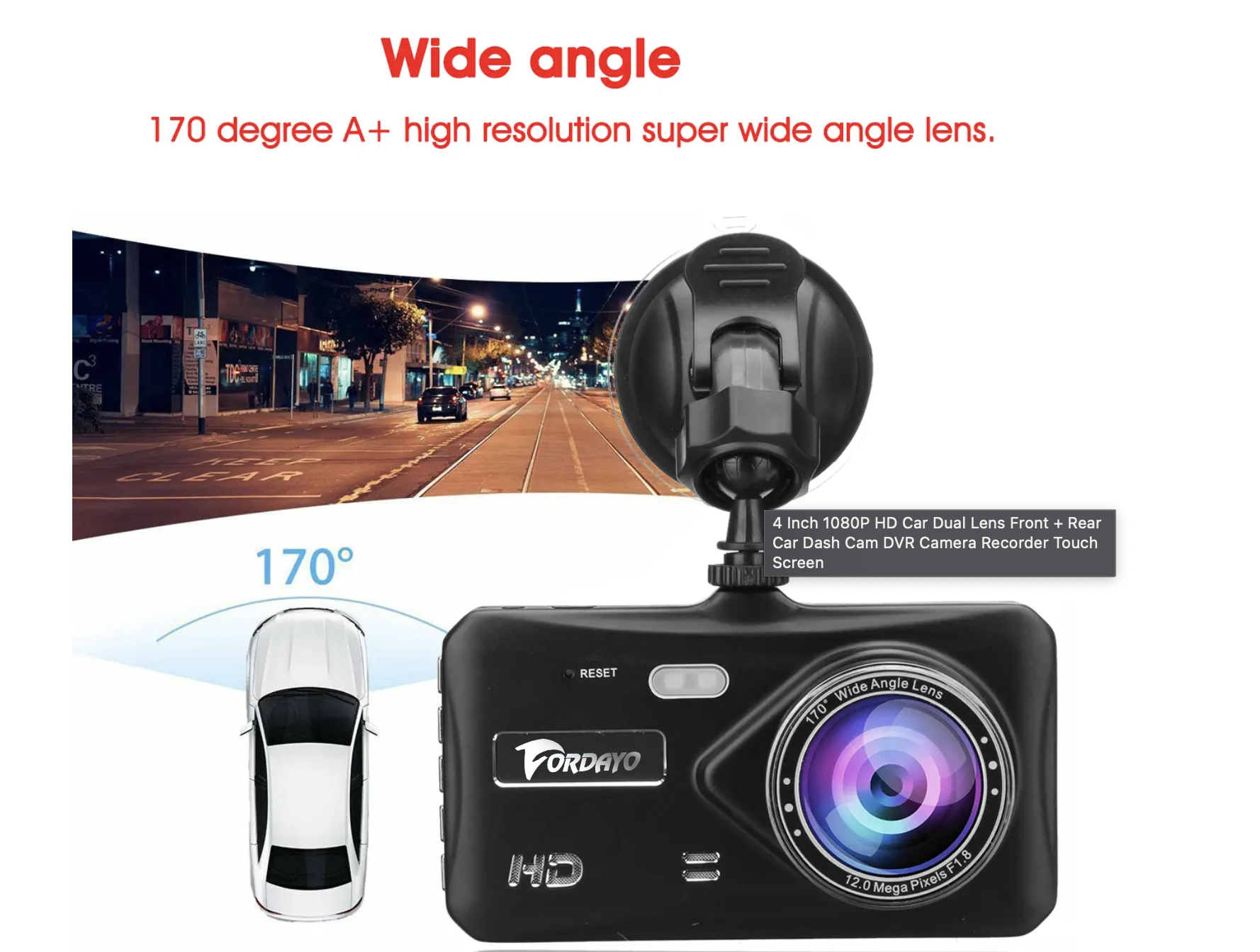 Features:
-Support front and rear camera, even in reverse, it can be safe.
-Support 24-hour parking monitoring, connect car battery and parking monitoring cable (not included), even if the
car is off, the machine can still record video for 24-hour monitoring.
-Moving detection function, simultaneous recording of dual lenses.
-Support for the reverse function, you can also record the beautiful scenery on the road.
-Support "picture in picture", two cameras can be displayed on the screen at the same time.
-Support G-sensor, automatically record video and lock files in the event of an accident, is your best proof.
-Mainly powered by car charging, automatically turn off when the battery power drops to protect the battery.
-Easy to install with the suction cup bracket, perfect for hidden installation, without blocking the line of sight.
-Support for night vision, an LED light allows it to record clear video in low light conditions, clearly visible at night.
-With the 4.0''HD IPS touch screen, you can set what you want by touching the screen, which is convenient, faster,
more noble and rare.
-Short press the power button to turn off the screen, turn off the screen during recording, press the voice button to turn
off the sound, press the LED to turn on the night vision mode, press the lock button to lock the file.


Specifications:
Model Number: FD 8025
Main Color: black
Material: zinc alloy
LCD Screen Size: 4 Inch
Product Size: 11.2*6cm
Rear Camera Size: 2.3*2.2cm
Pixel: 12 million
Lens: 4G with OV wide-angle lens
Wide angle: 170 degree A+ high resolution super wide angle lens
G-sensor: built-in
LCD screen size: 4.0 inch touch screen display
Video resolution: 1920*1080P 30FPS
Infrared night vision: support
HDMI output: support
File format: MOV
Video format: M-JPEG, Audio: AAC
Memory card: TF (maximum support 32GB)
Non-stop loop recording: seamless loop recording, no seconds
On-and-off switch: Support car ignition, turn off
Moving detection function: support
Year, month and day: Support
Current frequency: 50HZ/60HZ
Power connector: DC: 5V. 1.5-2A
Battery: Built-in 200mAh
Operating temperature: -10 ° C ~ 70 ° C
Quantity: 1 set
Package Included:
1 x Car DVR
1 x Rear Camera(with line)
1 x Charger
1 x Stand
1 x Sticker
1 x Manual
2 x Screws